This page was last updated: February 4, 2018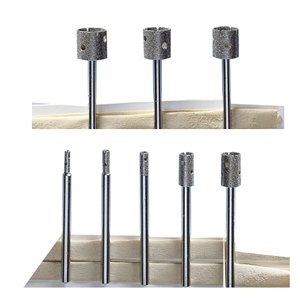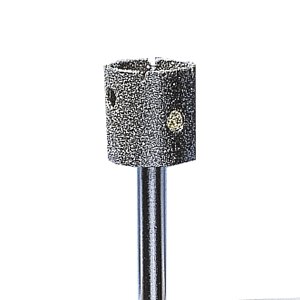 Diamond Core Drill Set

Drill stone, glass, metal and ceramic quickly and accurately. The open-cylinder design of these core drills removes less material, so you can drill faster and cooler. Industrial diamonds are metal-bonded to both the inside and outside of the cylinders which are mounted on sturdy. Set of 8 includes sizes 2.0mm, 2.5mm, 3.0mm, 5.0mm, 6.5mm, 9.5mm, 10mm and 11mm

3mm (1/8") shanks

RG-349-000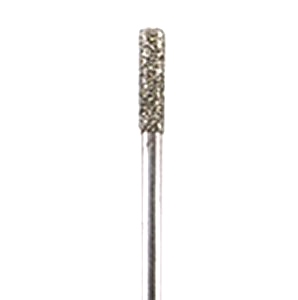 Item: Diamond Core Drills

Ideal for reaming beads and for drilling smaller holes in stone, glass, metal and ceramic. Hollow all the way through the shaft, so they drill faster with less clogging. Nickel-plated with 180-grit industrial diamonds. Shanks vary with head size

Item Number:         Bit  Diameter

RG-349-040             1.0mm    

RG-349-041             1.25mm  

RG-349-043             1.75mm  

RG-349-044             2.0mm

RG-349-045             2.5mm

Mini Diamond Drills

Drill glass, stone and ceramic with these mini diamond drills. Diamond is metal-bonded to durable steel. Recommended speed: 5,000-30,000rpm. Shanks vary with head size. • Set of six

0.75mm, 1.0mm, 1.25mm, 1.5mm, 2.0mm, 2.5mm

RG-349-015


Value Diamond Drill

Diamond is plated to steel. Recommended speed: 5,000–30,000rpm. Shanks vary with head size

Item Number:    Bit  Diameter

RG-346-065        0.75mm

RG-346-066        1.0mm

RG-346-067        1.5mm

RG-346-068        2.0mm

RG-346-069        2.5mm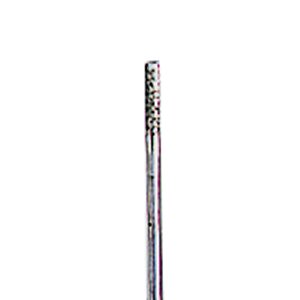 Mini Diamond Drill

Drill glass, stone and ceramic with these high-quality, mini diamond drills. Diamond is metal-bonded to durable steel. Recommended speed: 5000–30,000rpm. Shanks vary with head

Item Number:      Bit  Diameter

RG-349-009          0.75mm

RG-349-010          1.0mm

RG-349-011          1.25mm

RG-349-012          1.5mm

RG-349-013          2.0mm

RG-349-014          2.5mm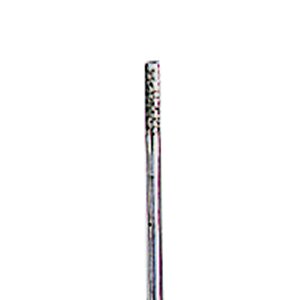 Diamond Core Drill Set

Drill stone, glass, metal and ceramic quickly and accurately. The open-cylinder design of these core drills removes less material, so you can drill faster and cooler. Industrial diamonds are metal-bonded to both the inside and outside of the cylinders which are mounted on sturdy.

3mm (1/8") shanks

Item Number:         Bit  Diameter

RG-349-001             2.0mm    

RG-349-002             2.5mm  

RG-349-003             3.0mm  

RG-349-004             5.0mm

RG-349-005             6.5mm

RG-349-006             7.5mm

RG-349-007             10mm

RG-349-008             11mm

Best if viewed with 1024 resolution!!!!

Rands Creative Creations   Harold Rand Enterprises

3729 Freeman Rd Jacksonville FL 32207

  Ph 904 398 7925