Tube Cutters And Wire Strippers

This page was last updated: February 4, 2018
TUBE CUTTERS

DR-X21

Up to 1-1/8" Tube
DR-X22

Up to 1-1/2" Tube

HEAVY DUTY
DELUXE TUBE CUTTER

Cuts Tubing 3/8" To 2-5/8"

Comes With Extra

Cutting Wheel In Handle

DR-X700

REPLACEMENT WHEEL

For DR-X700 Tube Cutter

DR-X701

WIRE CRIMP "N" CUT KIT

Wire Cutter & Stripper

Crimps Insulated and

Non-Insulated Connectors

Includes 48 Terminals

DR-X200

LOBSTER BRAND AK-25 HEAVY DUTY CRIMP TOOL

UL Required For Use With DR-B1750 and DR-B1755 Open End Crimp On Wire Nut

DR-X80

REPLACEMENT WHEEL

FOR TUBE CUTTER

High Quality

Cutter Wheel

DR-X24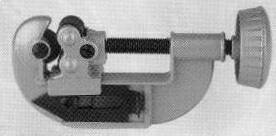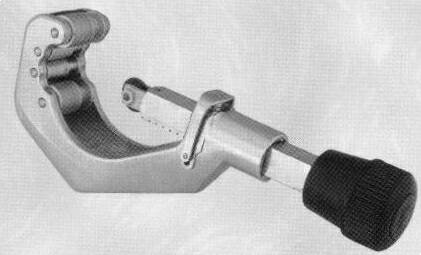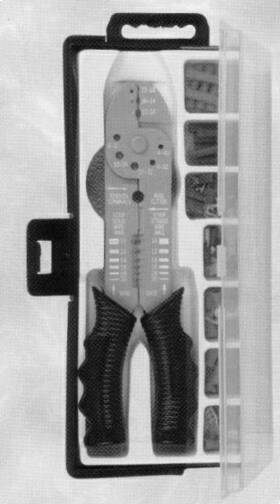 IDEAL MULTI-CRIMP TOOL

Multiple use tool... long enough to

provide solid leverage for sure,

easy crimping and cutting. Crimps

bare and insulated terminals and

splices on wire sizes 22-10 AWG

and ideal Model 410 Crimp connec-

tors. Comfortable plastic grips and

long handles for extra leverage.

DR-X710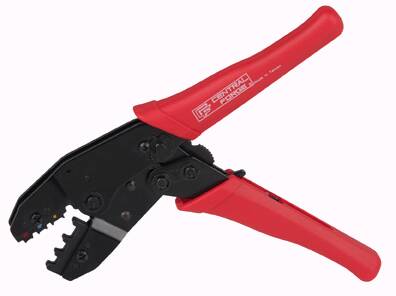 8 1/2" Ratcheting Terminal Crimper

Ratcheting mechanism for uniform crimps every time

Color coded head for different wire sizes

Great for crimping insulated terminals

Super high-quality carbon steel construction with hardened and tempered jaws

  Wire size capacity: 22-18 AWG/DIN 0.5-1.0 mm (red), 16-14 AWG/DIN, 1.5-2.5 mm (blue), 12-10 AWG/DIN 4 to 6 mm; Tool length: 8-1/2", Tool weight: 1 lb.

H03-97420

Best if viewed with 1024 resolution!!!!

Rands Creative Creations   Harold Rand Enterprises

3729 Freeman Rd Jacksonville FL 32207

  Ph 904 398 7925