This page was last updated: February 4, 2018
Pacer

The Liquid Lock For Metal Parts

Plastic Bottle with Applicator Nozzle

D02-C420

10 ml
D02-C501

50 ml
•Eliminates soldering of threaded joints.

•No heat or flux to spoil finishes.

•No unsightly solder lumps to mar appearance.

•Joins brass to aluminum.

•No need for set screws in socket caps.

•Locks arms into fixture bodies, keeps clusters    

  from loosening.
•Keeps switch keys from backing off.

•Locks any threaded part against loosening.

•10 ml treats 600 Nuts.

LOCTITE

242 THREADLOCKER

• General purpose medium-strength threadlocker.

• Prevents loosening, corrosion and leakage.

• Locks and seals while preventing parts from

  loosening due to vibration.

• Medium hold for easy disassembly.

Loctite 242

Medium Hold

D02-C490

6 ml
Super Glue

Medium Hold Blue

D02-C492

6 ml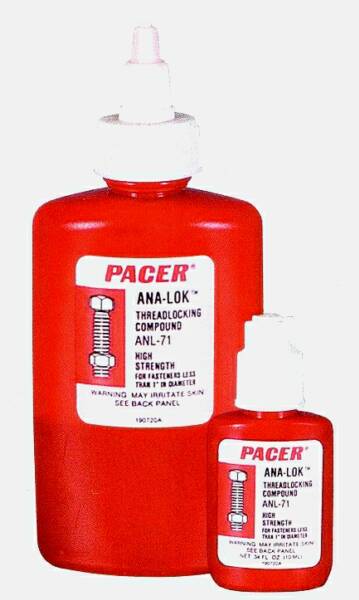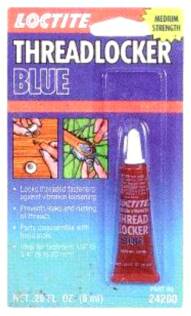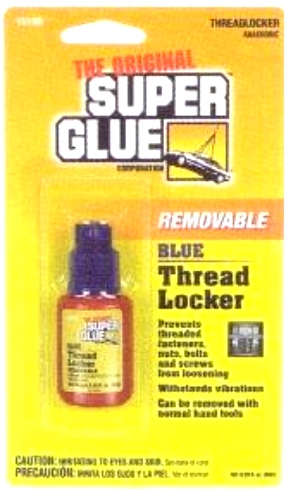 Best if viewed with 1024 resolution!!!!

Rands Creative Creations   Harold Rand Enterprises

3729 Freeman Rd Jacksonville FL 32207

  Ph 904 398 7925