Magnetic Flourescent Combo Ballast

This page was last updated: August 16, 2017
Compare These Features To Your  Current Ballast/socket Specification:

-Pre-wired With 12" Leads

-Compact Footprint

-Low Profile

-Auto-Resetting Thermal Protector

-Enclosed Ballast Core

-White Finish

BALLAST SOCKET ASSEMBLY

NORMAL POWER FACTOR

Length 6-1/8" • Width 1-5/8"

Mounting Holes: 5-5/8" C. To C.

Push-In Terminals

D02-4-3400

7/9 Watt (Height 1-5/8")
D02-4-3405

13 Watt • Class P (Height 2")
                                                Circuit            Ballast      Power        Ballast       Input              Sound              Minimum Start

Part#               Wattage         Voltage          Type          Factor       Factor        Current         Rating               Temperature          Width

D02-4-3415         13                 120V             Magnetic        .67           85.1


.30                   A                           32 F
D02-4-3416         13                 120V             Magnetic      1.00

   85.1


.15


   A



32 F
This PL-13 Ballast/Socket Combination Sub-Assembly Represents A Great Value To Production And Custom OEM Lighting Manufacturers. Using This Unit Your Labor Cost and Design Cost Savings Potential Are Tremendous, 2 Screw, 2 rivets, 2 Wire Connectors, 1 Ground Wire Screw. Just Add A Lamp And Your Installation Is Complete.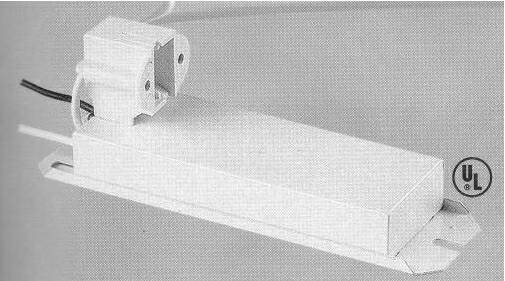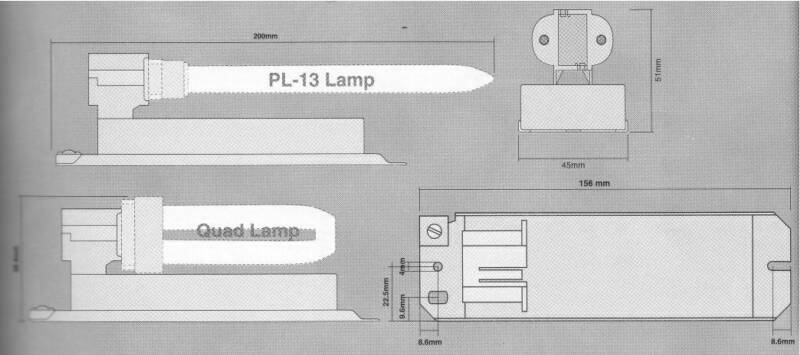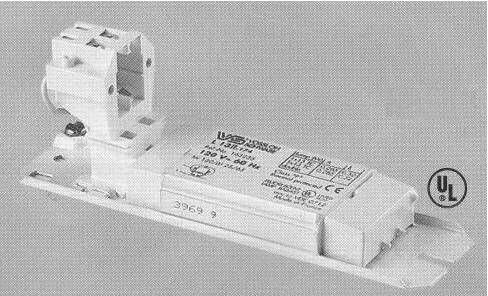 Best if viewed with 1024 resolution!!!!

Rands Creative Creations   Harold Rand Enterprises

3729 Freeman Rd Jacksonville FL 32207

  904 398 7925